Back to portfolio
ÆRLIG
A clean aesthetic trolly
Material
Oak
Wool & Lether
Stainless steel
Size
Heights 96cm
Width 48cm
Depth 34cm
Anker says about ÆRLIG
"When you design the furniture I do, you start to see the world through a new lens and discover challenges for the people you want to help everywhere.
When I saw older people shopping with their trolleys, I noticed they were almost always well-dressed people who seemed to pay a lot of attention to the impression they gave their surroundings. But the trolley is often
a degrading product, where the design is solely about function.
ÆRLIG is my concept for a piece of furniture people can use outside and inside with pride. An attempt at a new direction based that can inspire designers to explore these possibilities further."
ÆRLIG is an intuitive and multifunctional trolley concept made for use both inside and outside the home.
Anker wanted to address the issue of the many elderly and disabled who cannot identify with the trolleys on the market. Since the aesthetics of most products are an afterthought, many people hide them away, which makes their immediate use difficult.
His idea was to design an organic and multi- functional trolley that could be used with dignity outside the home and play a proud part in every household's interior design.
Product information
ÆRLIG is a lightweight and stable trolley made using a molded veneer. With the clearly defined trinity between handlebars, storage box and wheels, ÆRLIG is built on the principle of simplicity to be the trolley you intuitively feel like using.
The cohesive and organic design hiding nothing away gives the trolley an honest expression that is easy to decode, and thus Anker named it ÆRLIG; Danish for 'honest.'
Ærlig is the "sibling product" of the walker SINDIG.
アンカーはÆRLIG(エアリ)についてこう語っ ています。 
「私のように家具をデザインしていると、日常を 新しいレンズで見るようになり、助けたいと思う 人たちの課題をいたるところで発見することがで きるようになります。
年配の方が歩行車を使用しながら買い物をして いるのを見ると、ほとんどの場合、身だしなみを 整え、周囲に与える印象に気を配っていることに 気がつきました 。しかし、歩行車はしばしば機能 のみを追求した、デザインに配慮のないプロダク トであることに気付いたのです。
ÆRLIGは、外でも中でも堂々と使える家具とい うコンセプトです。また、他のデザイナーが私の デザインを見た際に、そのプロダクトに対して更 なる可能性見出してもらえたらと考えたデザイン となりました。」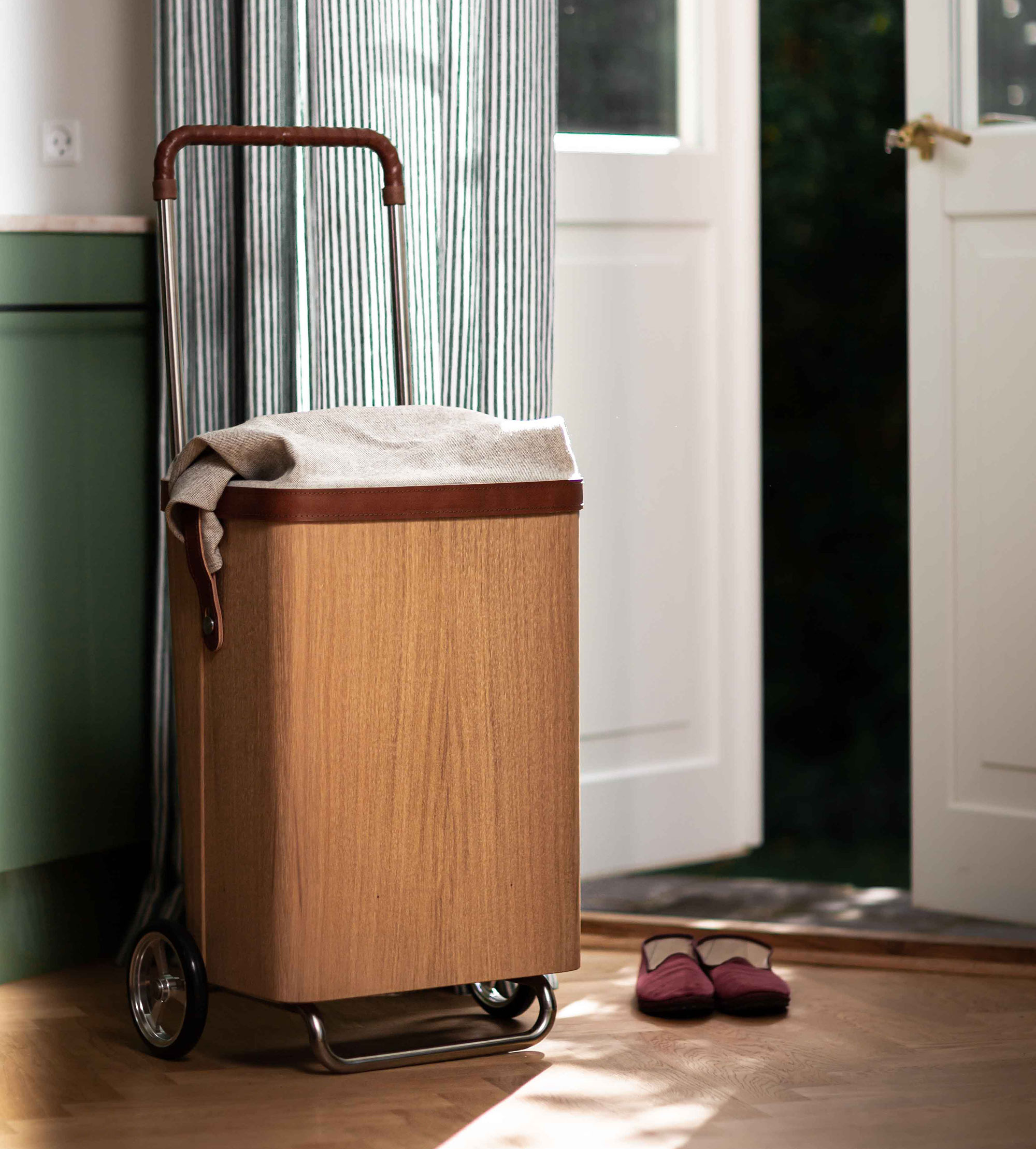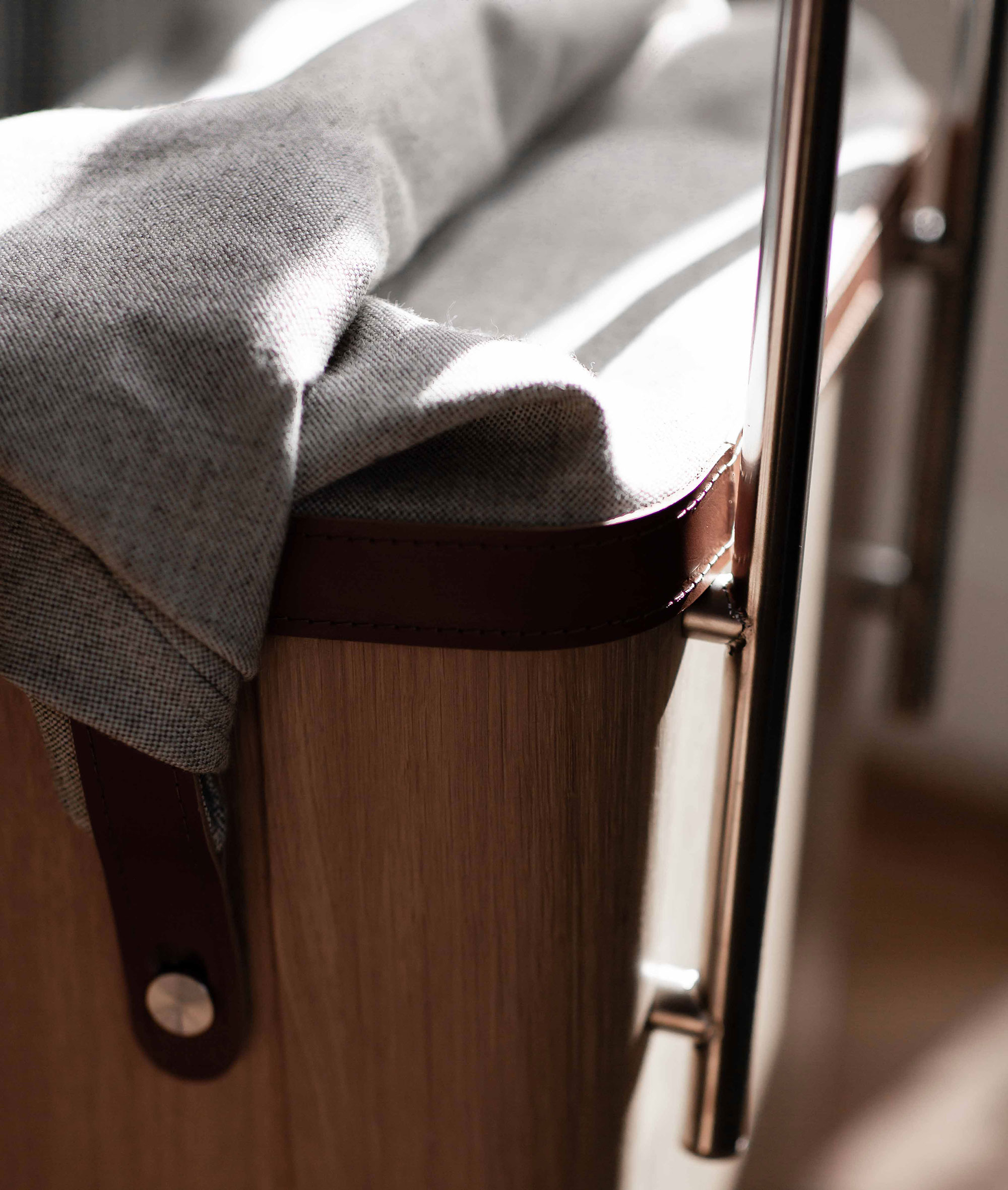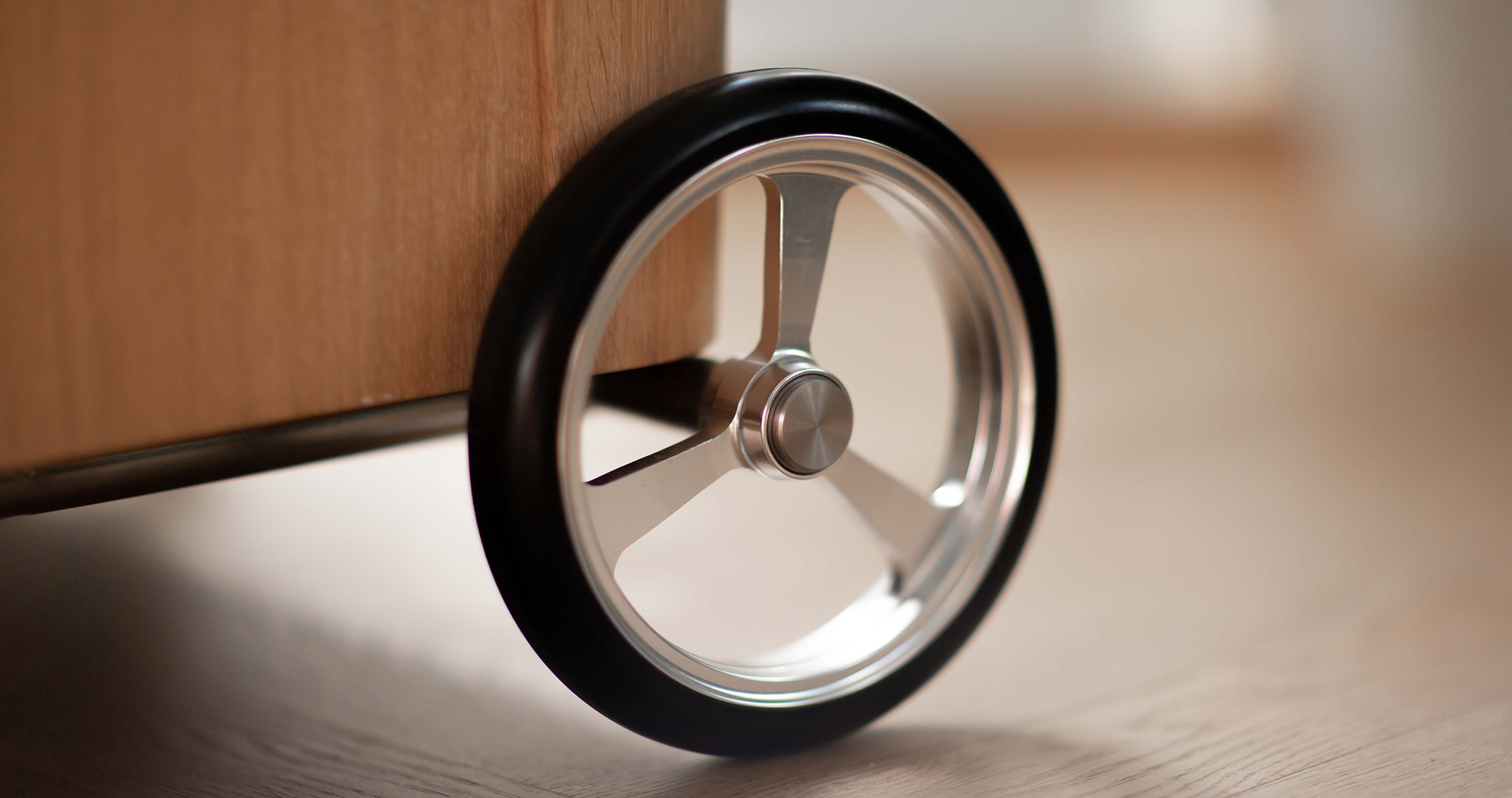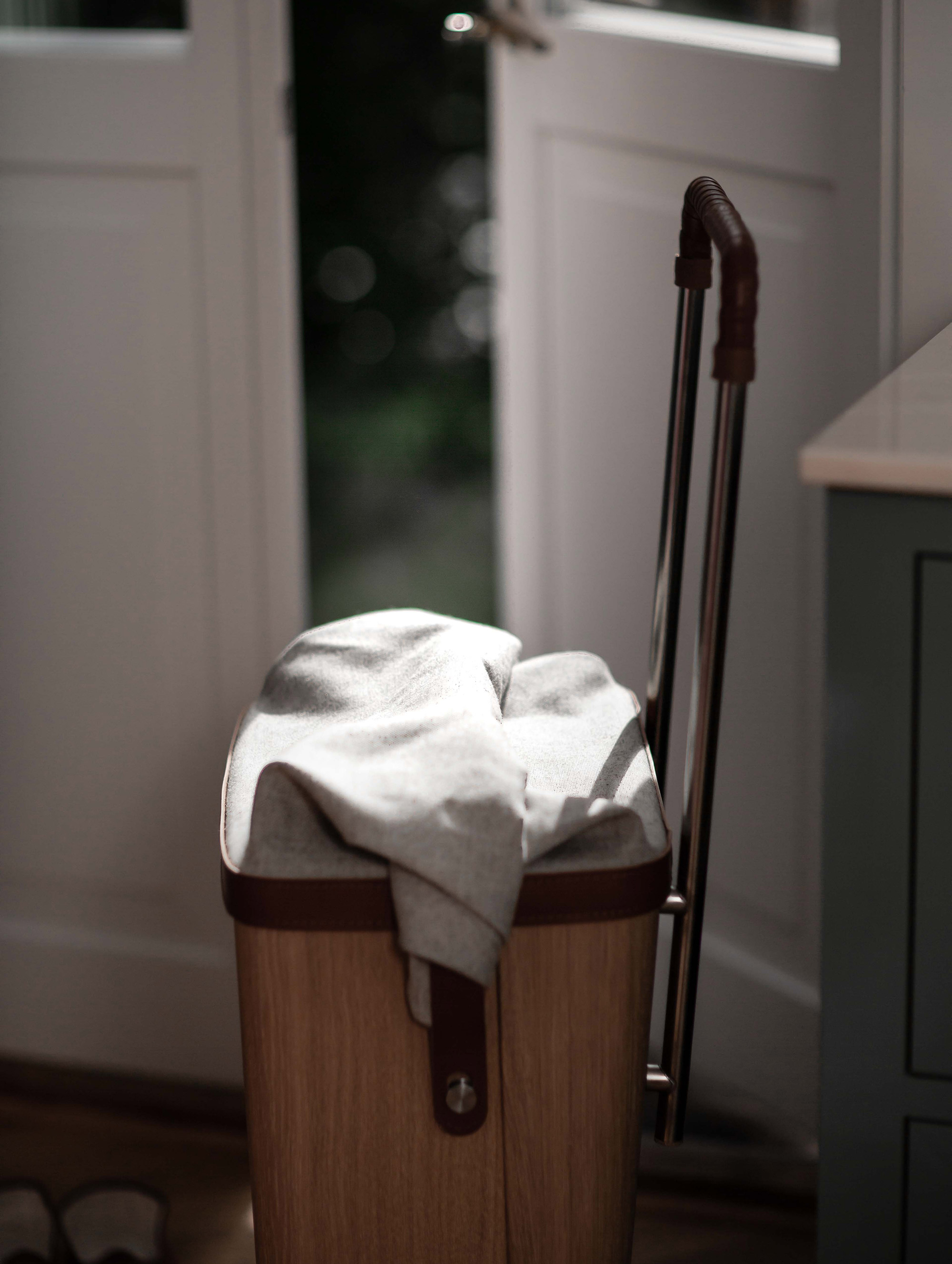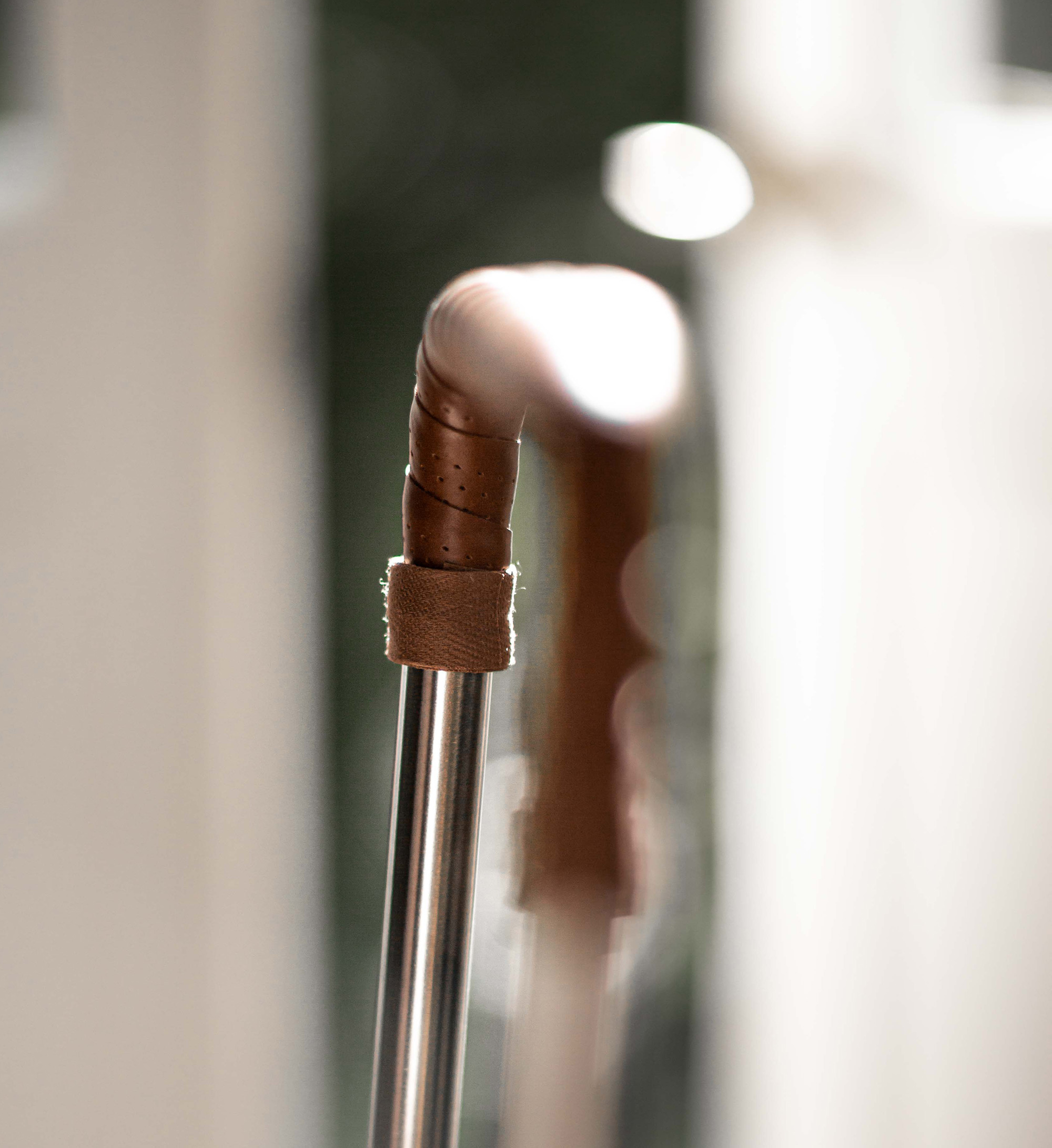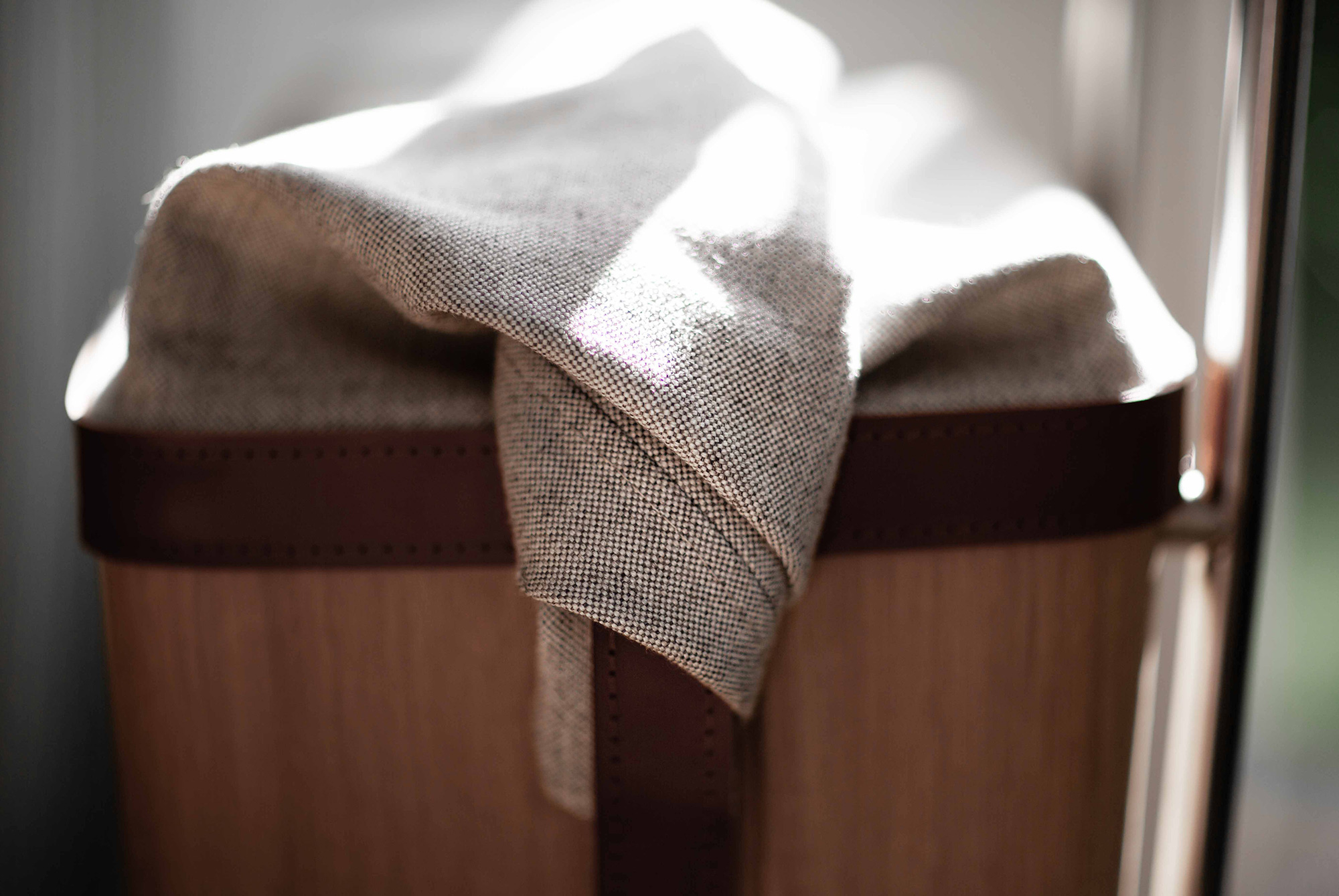 Process